Click here to
Join our Email List !
HOME
View by Category !
BATTERIES
Lithium, Li-ion, NiMH, AAA, AA, C, D, CR123 etc
BATTERY CHARGERS
Li-ion, NiMh
BE
LTS
Utility & Tactical
SAFARILAND
Duty & Competition Gear
Holsters, Speedloaders etc:
POUCHES
Utility & Tactical
GEAR BAGS
Duty, Utility
Payment methods available







Please see our
ORDER & CONTACT DETAILS page for more information.
Prices shown are in AUD and include 10% GST.
Prices listed are subject to
change without prior notice.
Thank you for visiting our site !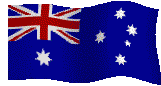 JPT endeavours to provide Fast Friendly Service & Advise, We like to give a personal service to all our customers. Offering assistance in all aspects of our Products & Services to make sure you get the products which best suits your needs.

JPT is an official supplier to State and Federal Police, Government Departments and Authorities. We are happy to deal with individuals to large companies and organisations through out Australia.
Please Browse our site by using the Categories in the menu to the left of page.
if you Notice any errors or have any problems with our site, Please let us know.
<![if !vml]>

<![endif]>
Security - Law Enforcement - Military
Please enquire for details on our range of Duty & Tactical Gear.
Safety, Security, Outdoors
our Product Range has some thing for everyone.
Trusted staff with vast experience to keep you on top, Security, Law Enforcement, Defence, Survival or Hunting.
We can offer Discounts to your Club or Organisation,
Please contact us for more information !

All prices shown are in AU$ (Australian Dollars)
and include 10% GST (Goods & Services Tax).
Prices listed are subject to change without prior notice.
if you have any problems with navigating our site, please let us know.
This page was last updated on the 15/04/2021